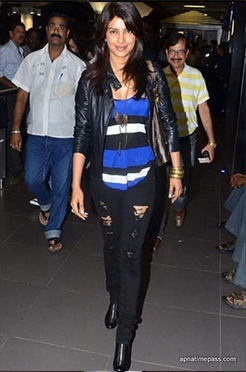 Beat the Blues
The shimmering world of fashion went back to basics with denim dominating the looks from smart to casual for summer 2015. The common men's fabric has been exceptionally hot this season whether dyed, ripped, raw, stonewashed or printed, it can be found in almost all of the latest ready-to-wear collections.
Aside from traditional jeans, designers have concocted pantsuits, skirts, dresses, culottes, pants, shorts, trench coats, shirts and jackets from the famous fabric. Some brands chose to combine denim with high-end materials like lace and denim for an elegant result while others chose a more casual patchwork approach.
It seems jeans are the new trousers replacing chinos, linen leg wear and sports luxe sweatpants and other bottom counterparts. Formal suit trousers have lost the league to slim jeans in indigo, black and blue teamed with shirts and jackets.
Hiz and Herz Jeans will be coming up with a range of denim jeans each with a different style, cut and wash to enhance the overall appearance. We are manufacturing denim jeans in classic blue, black and grey as they are the forever "in" hues.
Wait to beat your summer blues with HIZ and HERZ Jeans.