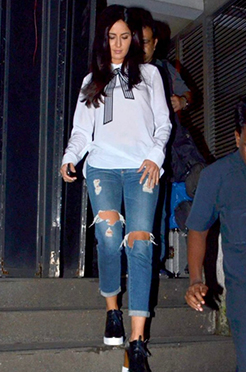 The Ice Breaker
The sound of 'ICE' itself induces a sense of relief considering the scorching summer announcing its arrival across the country. Though the season may be charged guilty of causing discomfort while we battle the ball of fire throughout the day, one cannot overlook the fact that summer brings out the best of your wardrobe with beautiful pastel hues, floral prints, denim shorts and every fabric and style that would beat the heat.
Summer of 2015 is indeed bringing a lot more than that for everyone who is always looking out for new fashion brands that sell innovative affordable quality apparels. So Guys and Gals, let us announce the arrival of a new fashion brand with a cause -HIZ AND HERZ JEANS.  A youth fashion label HIZ AND HERZ JEANS will be launched this summer as an online store.
The cause of Gender Equality is the core of HIZ AND HERZ Jeans and we will be striving to communicate our beliefs and ideologies to the youth through fashion.  Each of our apparel will be a shout out to the cause that we believe in. It's not only about empowering the fairer sex but about comprehending the combined power of HIZ (men) and HERZ (women) towards a better tomorrow.
Subscribe to our newsletters to stay updated with the latest trends from the industry as well as to peek into the world of HIZ and HERZ JEANS.